My dear lovely listener,

I've received several emails the past few months asking for a subscription option. It's something I've been reluctant to offer but after researching more, I have you to thank, dear listener – you've convinced me of the merits. And I'm grateful to have your support and interest in what I'm doing.

Why?

- There are listeners who wish to support my music but no longer buy mp3's, wavs or flacs (that take up precious hard drive space). Streaming is their main method.
- It provides a consistent & predictable source of income for me. Unlike the bipolar payment schedule of album releases.
- The conecpt of the 'album' materialized to benefit labels as cost-effectively as possible – maximizing profits. It was NEVER meant to optimize the art form itself. (That said, subscribers will have access to my albums forever, period)
- Right now, as the digital age isolates us, we need more substance and beauty in our lives. If I can contribute even a tiny shred of that into your life dear listener, I believe it is worth it.

Some incentives for you:
- You'll receive demos, b-sides, singles before & after album release (exclusive to subscribers)
- First to receive new music
- Future personal video updates? (again, exclusive to subscribers).

Formal biography where I refer to myself in the third person:

Kyle Preston is an indie-classical composer and sound designer. He releases experimental and ambient music under his own name. His latest release is Acushla.

With a background in astronomy & astrophysics, his work is grounded in a scientific realism. It appears in a growing list of short and feature-length films, apps and video games–including the Apple iPad Award Winner and TIME Magazine game of the year Prune. His music has been described as 'otherworldly' by the Los Angeles Times.

Inspired by minimalism, electronic and classical-light music, his work reaches destinations of intense clarity. And like the aim of all art, his music attempts to inspire emotional depth and a sense of wonder in others. For more info, visit his site: kylepreston.com
Join:
For $60/year, you get everything above.

You're a subscriber

Thank you!

For $100/year, you get everything above, plus:

- I will write you a song. You give me a pitch and I will craft a piece for it : )
- You will be thanked in future album credits.
- Currently, I have no plans to perform my material live. But when this happens, you will have two free tickets waiting for you : )

You're a subscriber

Thank you!
* Downloads are DRM-free and available in MP3, FLAC and
more
.
Kyle Preston
Seattle, Washington
Ambient Classical --empathy for your ears.
Latest Release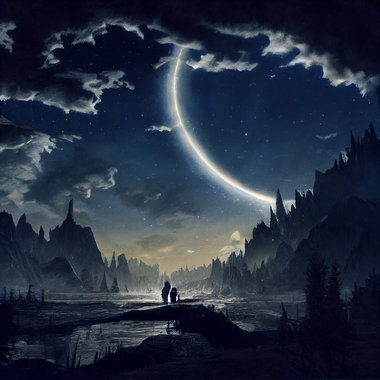 Críocha